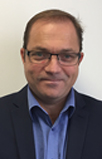 Mr. Shaun Ridgeway
Mr. Shaun Ridgeway
MBChB, MRCS, FRCS (Orth)
Consultant Spinal Surgeon
A consultant Spinal Orthopaedic Surgeon since 2009.
Specialist in diagnosing, managing and treating back and neck problems in adults as part of a multidisciplinary team. This covers all aspects of spinal surgery including degenerative Spinal surgery, minimally invasive surgery, cervical surgery, kyphoplasty, vertebroplasty, spinal trauma.
Private Appointments
Clementine Churchill Hospital - Harrow
Princess Margaret Hospital - Windsor
Bishops Wood Hospital - Northwood
OneHatfield Hospital - Hatfield
Spire Thames Valley Hospital - Slough
Private Secretary
Tel: 075 4636 4491 / 020 8872 3959 - Carol
Training and Background
A consultant Spinal Orthopaedic Surgeon since 2009, Mr Ridgeway qualified from University of Cape Town in 1997. His Orthopaedic training took place in London with specialist and fellowship training in spinal surgery at Royal National Orthopaedic Hospital -Stanmore. He is a member of the British Association of Spinal Surgeons (BASS). Mr Ridgeway has experience in all aspects of spinal surgery.
International trainer in Minimally Invasive Spine Surgery and Kyphoplasty/Vertebroplasty
Special Interests
Mr Ridgeway has particular interests in Degenerative spinal surgery, Minimally invasive spinal surgery, kyphoplasty/vertebroplasty, spinal trauma, and cervical spine surgery. He performs spinal arthroplasty surgery both in the NHS and privately. He has a particular interest in spinal trauma. Working out of 3 BMI Hospitals he provides a complete outpatient and inpatient service to patients with spinal problems. Mr Ridgeway lectures to national and international audiences on spinal surgery and is part of a minimally invasive spinal surgery training faculty.
Outside work, he enjoys golf, canoeing, sailing and is married with 3 children.
NHS Service
Mr Ridgeway has NHS Choose & Book Clinics at The princess Margaret Hospital Windsor, Spire Thames Valley Hospital Wexham and will shortly be commencing at OneHatfield Hospital.
Please ask your GP to refer either on line Via the NHS Choose & Book Website or fax a manual referral to my office 0208 1505625.
Locations:

Clementine Churchill Hospital, Sudbury Hill Harrow HA1 3RX Private. Clinics & Theatre
Princess Margaret Hospital, Osborne Rd, Windsor SL4 3SJ Private : Private Clinics + Theatre
Bishops Wood Hospital, Rickmansworth Road, Northwood HA6 2JW : Private Clinics
One Hatfield Hospital Hatfield Avenue, Hatfield AL10 9UA : Private Clinics + Theatre
Spire Thames Valley Hosptial Wexham Street Slough SL3 9NH : Private Clinics + Theatre
Contact Details:
Tel: 0208 8723959, 0208 8723967, 07546364491
Fax: 0208 1505625
Email: carol.wollington@bmihealthcare.co.uk
amanda.reynolds@bmihealthcare.co.uk
carol.wollington@onehealthcare.co.uk